On the plateau to the northwest of the Old Castle, an L-shaped area of 3,000sqm can be made out. This property is owned by Family Györi and is used for the realization of Lodrons Garden, a sculpture park created by free spirits for free spirits!.
Lodrons Garden – Sculpture park by and for free spirits
A hilly park landscape with local trees combined with art objects created in Studio Györi as well as Carinthian natural stone blanks – what a spacial place! As an essential part of the cultural city of Gmünd in Carinthia, the sculpture park can be visited all year round.
---
This sculpture park will be a place where stories can last forever: Stories told by sculptures will outlast time and can hardly be forgotten.
Ancestors calling
The combination of the Old Castle as a historically valuable place and the Györi & CoArtists Sculpture Park as a stage for storytellers should also be recognized as a homage to the ancestors.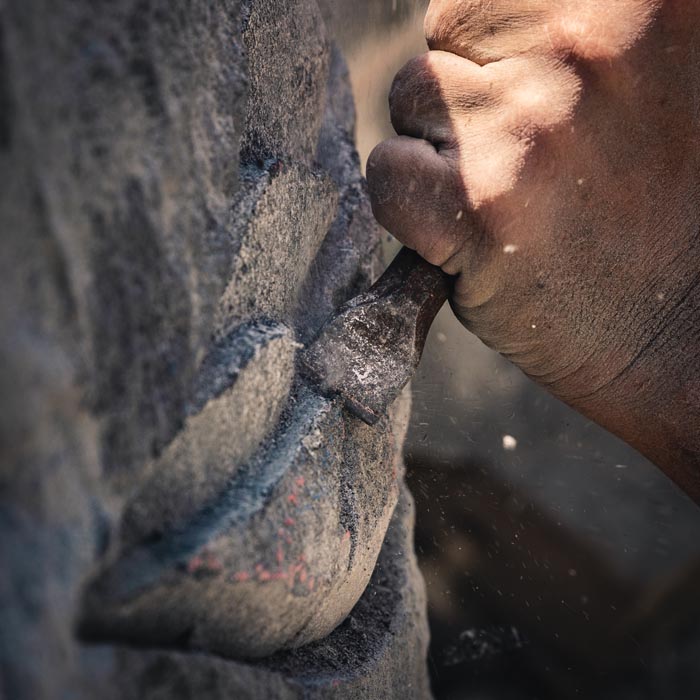 Many sculptures by artists from all over the world should find a platform in the park for their stories to remember, to shake up, to enlighten, to entertain!
---
---